Working with us
Pudsey Landscapes is a family run business. Using family values in the company is key to making sure that everyone feels like part of the team. We believe that we work for you as much as you work for us, it has to be a two way relationship where everybody is progressing.
Working at Pudsey Landscapes offers a wide variety of opportunities, experiences and roles. We treat our Team with the upmost respect as it is them that are the heart of the business.
With some staff now passing 30 years service, we pride ourselves on having an incredibly low turnover of staff ranging from ages 16 all the way up to 65.
Take a look below at some of the current opportunities that are available to start a career with us.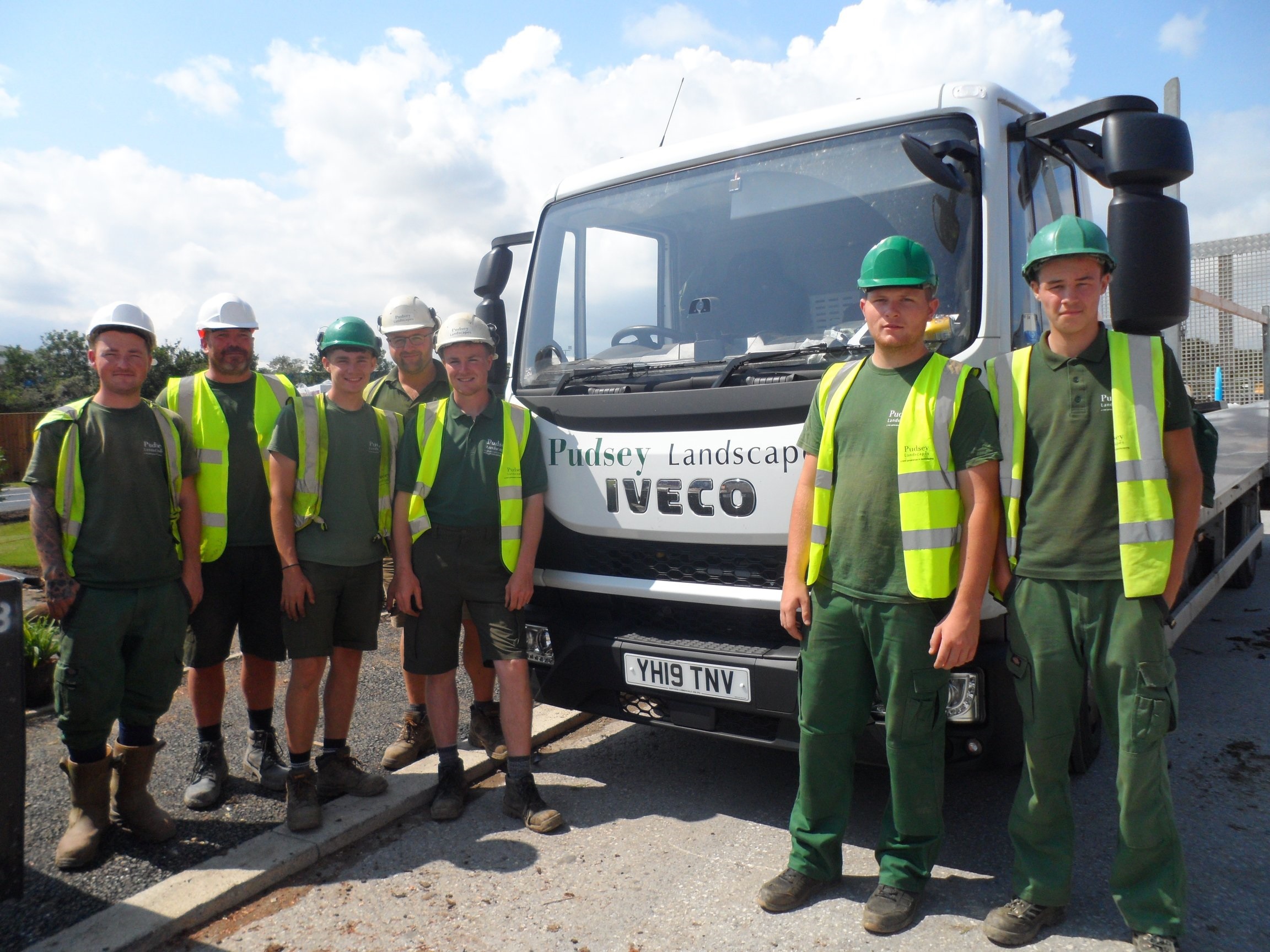 "The 4 years i have been at Pudsey Landscapes have been great. Since the day i started everybody made me feel welcome and i enjoy being part  of a great workforce. I feel i have come along way in the time i have been here and still feel like i am progressing. The management offer great potential to grow in all of the aspects of the job and i cant wait to learn much more"
Ben Laville, (Landscape Operative, 20