Show Homes/Sales Complex
Show Homes/ Sales Complex
New build show home/sales environments are key to the success of any housing development as this is how the potential customer envisages their finished home. As it is the first thing they see when approaching a site we believe the main way to stand out from other neighbouring developments it the landscaping.
Our experience in the past creating hundreds of show home/sales complex's gives us an edge through every stage from the outtake.
Our planning and design department can digitally design a scheme to suit your ideas providing budget, standard and bespoke designs. Working closely with the client we will offer full supervision of the project along with installation. Our dedicated team work on show homes/sales complex's all year round making sure that they are installed to the highest standard, cost effective and efficient way possible.
Once your complex is complete we can offer a maintenance service plan which will be tailored to you providing a year round service.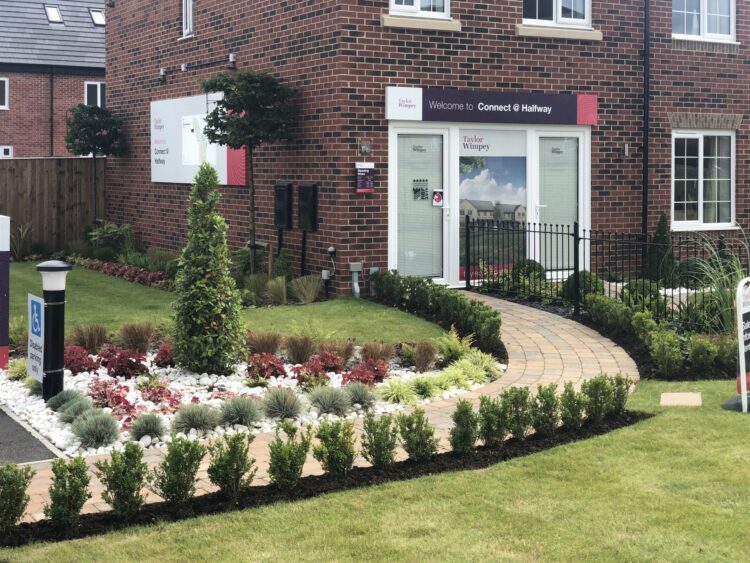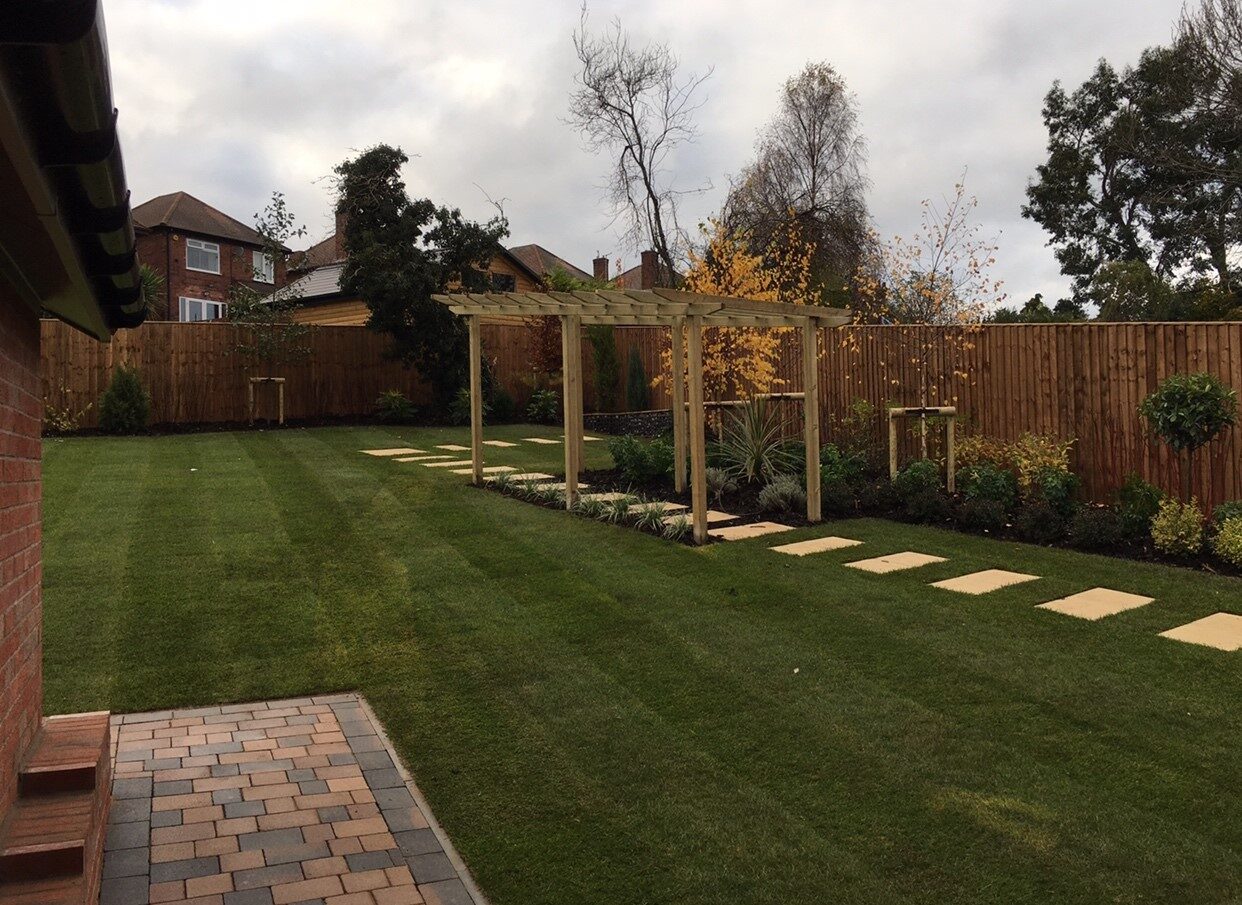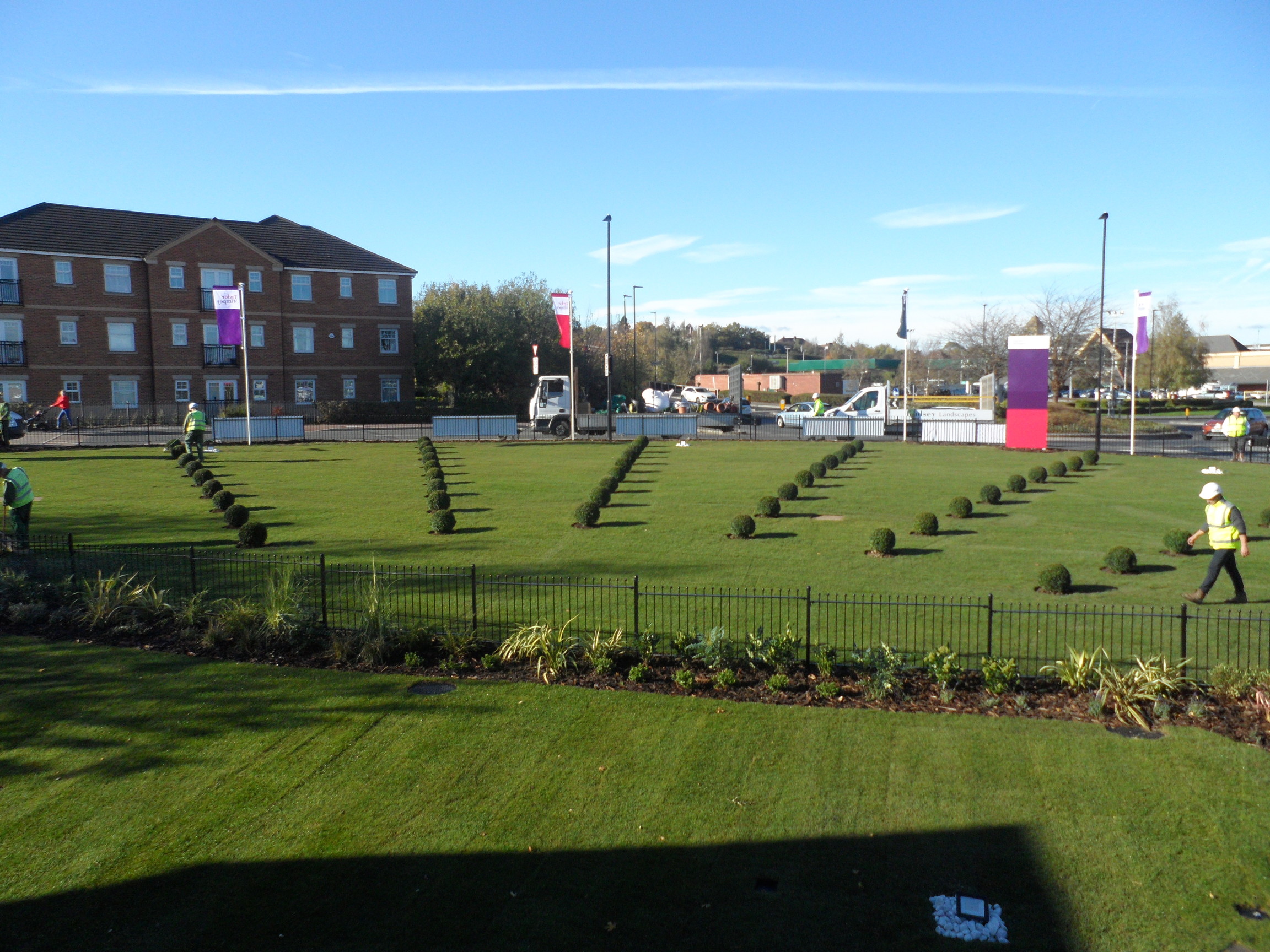 Some of our services include:
Consultation
Design schemes
Landscape installation
Project management
Maintenance package
Working to challenging specifications, our directly employed operatives are qualified to the appropriate NVQ (Diploma) level in horticulture and are CSCS (Construction Skills Certification Scheme) card holders, where necessary.
With many long, healthy relationships with turf and plant growers as well as builders merchants, we have the ability to get products delivered by our own logistics team so that projects do not get delayed and are completed on time.